Our Unique Approach: Proving a New and Better Way To Do Business
Promise Homes has a five-point framework guiding its business model.
1
BUILDING RELATIONSHIPS:
A new relationship between property owner, resident and property manager.
2
FOSTERING STRATEGIC PARTNERSHIPS:
Strong and lasting partnerships with business and strategic partners.
3
ENGAGING RESIDENTS:
Providing resources to empower residents with financial knowledge, credit score improvement, and a path to long-term financial stability.
4
EMPOWERING MINORITY AND SMALL BUSINESS:
A new opportunity for minority small business and local job development.
5
OPERATING WITH TRANSPARENCY:
Operational transparency, efficient scalable business model, attractive returns, fairness.
STRENGTHENING RESIDENT RESILIENCY AND BUILDING COMMUNITY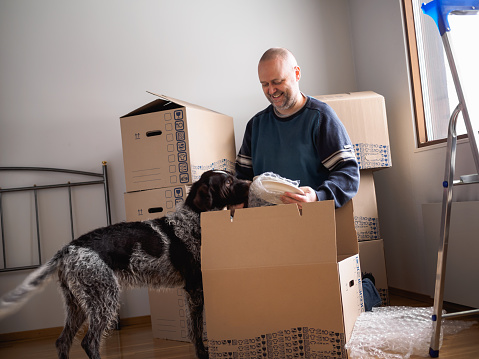 Promise Homes believes that by choosing quality residents and supporting them with a series of financial and economic empowerment services and tools, that we also build a stronger and more resilient company. Resident support reinforces the foundation and strength of The Promise Homes Company.
Promise Homes provides its residents with access to complimentary services such as financial literacy education, financial counseling resources around credit management, and financial counseling program enrollment, Powered by Operation HOPE. This is a program that allows individuals to build or rebuild their credit score from wherever they happen to be. Promise Homes residents receive a complimentary credit bureau report as part of the program.
THE PROMISE HOMES SIGNATURE RESIDENT PROGRAMS
700 Credit Score Club
Promise Homes believes in investing in the communities, families and individuals that it serves, therefore it offers 700 Credit Score Club membership to its individual residents, providing them with the tools and resources to help increase their credit scores. With improved credit scores and with other money management counseling provided to residents, Promise Homes seeks to empower its residents to increase savings, reduce debt, and improve overall financial literacy that will position them to be able to own a home one day.
The Promise Homes Dignity in Housing Program
Promise Homes understands that "life happens," even for the most responsible and resilient of citizens. This is particularly true in a country where 70% of all Americans are living from paycheck to paycheck, and a quarter of all Americans would have to sell their car to raise $4,000 for a family emergency.
Unexpected events such as a family death, a job loss, hospitalization — where the head of household simply needs an opportunity to "step away" from the crisis for a moment to regain their footing –are bound to happen, and are particularly difficult for individuals and families with limited financial reserves.
The Promise Homes Dignity in Housing Program rewards sustained on-time monthly rental payments with "Life Event Credit," a credit equal to one month's rent for residents to use in times of need. 18 months of on-time monthly rental payments are rewarded with one month of Life Event Credit, and 60 months of on-time monthly rental payments are rewarded with up to three months of Life Event Credit.
GROWING COMMUNITY STRENGTH AND RESILIENCY
Promise Homes is committed to being active in the communities in which it invests. We also will rely on local resources in order to support these communities.
Promise Homes believes that working to ensure that vendor selection opportunities remain local and community-engaged, particularly for standard property management responsibilities, is good for business and for the company. Promise Homes and its contracted property manager, Darwin Homes Property Management, have committed to opening up its ongoing and active list of property maintenance contract work opportunities to any qualified local business.
There will be a specific focus around minority small businesses and certified minority skilled labor in the following areas:
Electrical
Plumbing
Roofing
Air conditioning and heating
Handyman
General contractor
Landscaping
Other work as appropriate
BECOMING A PROMISE HOMES TRADE PARTNER OR SUPPLIER
Thank you for your interest in working with The Promise Homes Company.  We are always seeking minority business partners and suppliers that share our mission, vision and values. These partners are an integral part of Promise Homes' success, and we consider them members of our team. If you're interested in becoming a Promise Homes trade partner or supplier, please click HERE to learn more.